Garber Service: Tires & Wheels

Service Your
Vehicle Today!
Monday - Friday: 7:30AM – 5:30PM
Saturday: 8:00AM – 1:00PM
Find your next set of tires. Easily.
We even match any competitor's price!
Are you looking for tires, but not sure what they will cost? Are you not even sure what type of tires your vehicle requires? You can find all of the variations of tires you need - along with the price - with our handy tire finder.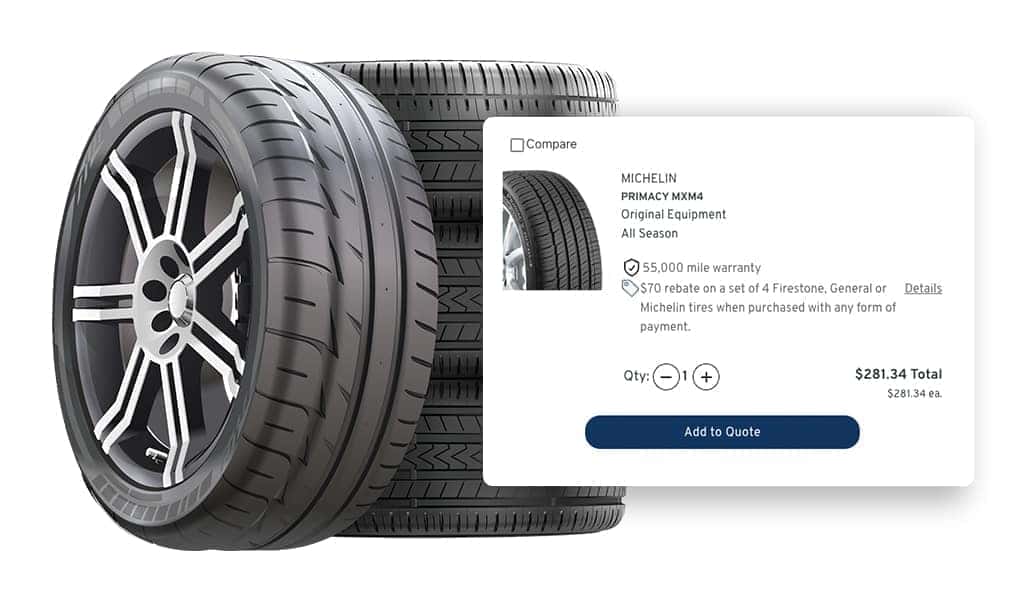 Tires & Tire Repair Near Me in Chesaning
It's not hard to see why the tires and wheels are such an important component of any vehicle – without them, your car won't be going anywhere. The tires are responsible for more than just propelling a vehicle forward though. The tread also provides traction to help bring the vehicle to a stop. The lower the tread is, the longer it will take to bring the vehicle to a stop, especially when roads are slick.

Don't put yourself or others at risk. Instead, bring your vehicle to Garber Chevrolet Buick in Chesaning the next time your tires need to be replaced. We work within your budget to find exactly what you need and have options from all the tire brands you know and trust. We can get tires for any vehicle make and model, so even if you didn't purchase your vehicle from us, we can still find you exactly what you need.

Our service center can also ensure you're getting the most life out of your vehicle's new tires by performing regular tire rotations. This service ensures the tires are getting even wear and tear, so you won't have to replace them sooner than expected. We also ensure they're inflated to the proper PSI anytime you stop in for vehicle service to ensure you're getting the best traction possible.

Don't wait until you're stranded on the side of the highway with a flat tire. Instead, click the button below to schedule a service appointment with Garber Chevrolet Buick today.

Pick a day & time that works for you. Pick the services you need. That's it!

Need help getting to work or back home? We have a complimentary shuttle service for you.

We offer financing for all of our repair services, new tire purchases, & more!
Hear from other tire customers.

SERVICE YOUR
VEHICLE TODAY!
Monday - Friday: 7:30AM – 5:30PM
Saturday: 8:00AM – 1:00PM